We love tradition here in Britain. From a solid cuppa to desperately avoiding social interactions on the tube, we pride ourselves on sticking to what we know best. Yet there are some outrageous traditions out there that even we can't begin to explain. 
As a platform for communities, we know far too well that the quirkiest groups and events can cause a stir. Chasing cheese down a hill, wrestling in gravy, snorkelling through a bog… it's hard to believe that these activities even occur, let alone gather thousands of spectators! 
Fancy seeing these traditions in action? We take a look at 10 of Britain's most bizarre events:
Cheese Rolling Festival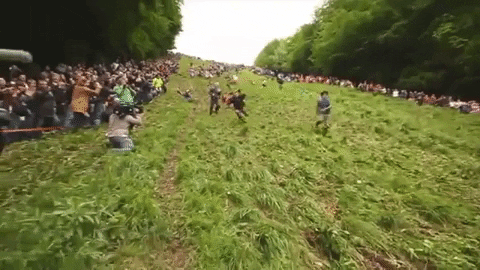 Mud coated teeth. Broken bones. Leaving in an ambulance. All in the name of catching a ginormous block of Double Gloucester cheese that rolls down Cooper's Hill at 70mph. Now that's commitment. Originally held for the local people in Brockworth, the Cheese Rolling Festival now brings in champions from across the globe. Arguably the world's most dangerous race, it's worth climbing the hill and taking in the terrifying view before entering!
World Conker Championships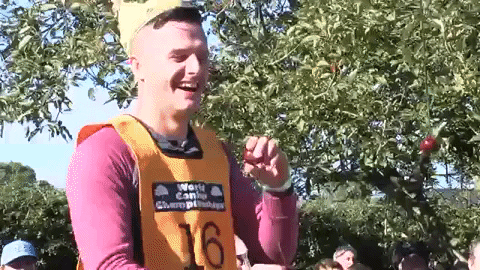 We all remember the sheer joy of exploring the streets and forests for the best looking conkers as soon as they came in season. Covering them in vinegar, painting them with glitter, swapping our shabby looking contender's for a friend's whenever they were distracted. We really went the extra mile to be crowned the school conker champion. 
Now there's the chance to relive our competitive childhoods with the World Conker Championships in Northamptonshire! Thousands of bonkers for conkers spectators attend to support this charity event and witness the next champion smash their way through to the throne. 
Royal Shrovetide Football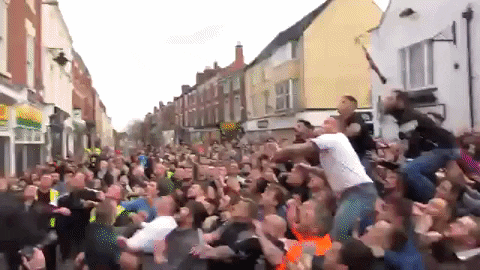 Picture a football pitch with no set number of players stretching across two towns…chaos, right?! Well, the Royal Shrovetide Football match is a medieval football game played annually on Shrove Tuesday and Ash Wednesday in the town of Ashbourne. Kick off is at 2pm and the game doesn't finish until 10pm – 8 intense hours of medieval madness! Easily the largest and most aggressive game of football, enter at your own risk. 
Gravy Wrestling Championships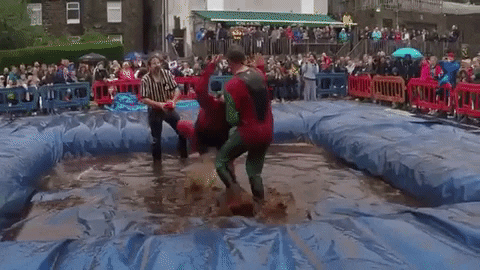 You heard that right. What's more British than wrestling in a pool full of Lancashire gravy? Contestants must wrestle in the gravy for 2 minutes and you'll be happy to know that extra points are rewarded for fancy dress, comedic performances, and of course, wrestling ability! It's a charity event too – always worth being dunked in gravy for a good cause!
The Haxey Hood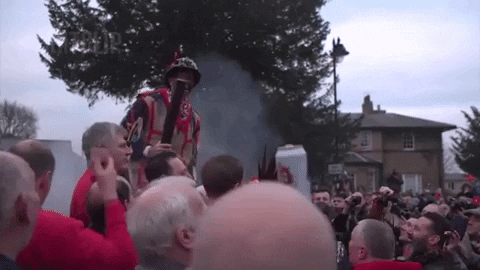 Held in Haxey, this tradition falls on the twelfth day of Christmas. A large football scrum pushes a leather tube (the hood) to one of four pubs, where it remains until the following year's game. As the tale goes, Lady de Mowbray was out riding towards Westwoodside on the hill that separates it from Haxey when she lost her silk riding hood to the wind. 13 farmers chased the hood until one of them eventually caught it but was too shy to hand it back to the owner, and so passed it on to his friend. Amused by the whole extravaganza, she donated 13 acres of land on condition that the chase for the hood would be re-enacted each year. 
Today you can expect a serious competition filled with merry participants and plenty of elbows to the face!
Pooh Sticks Championships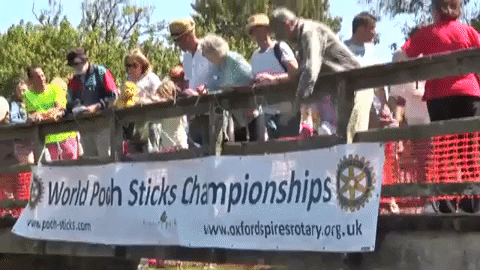 Forget video games and Netflix. There was a time when children took inspiration from Winnie The Pooh and adored playing Pooh sticks with their friends. The tradition is simple. Each player finds a stick they believe will perform well in a race before heading to a bridge that crosses a river. The sticks are then dropped into the water, following the current underneath the bridge – whoever's stick appears at the other side first, wins! 
What was once a children's story is now a world famous championship held in Oxford. Over 1500 spectators including visitors from overseas attend the annual event to celebrate this wonderful tradition.
Marble Championships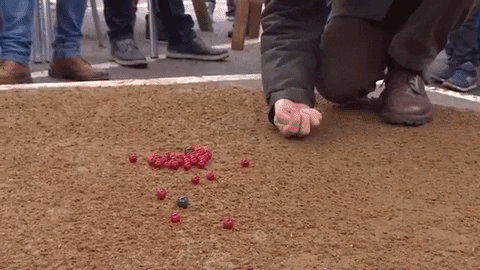 No you're not losing your marbles, this competition really does exist. The ancient tradition takes place annually on Good Friday. Dating back to as early as 1588, the aim of the game is to find yourself a team of six, shoot your shot, and knock-out contenders for the marbles title and trophy. 
Bog Snorkelling Championships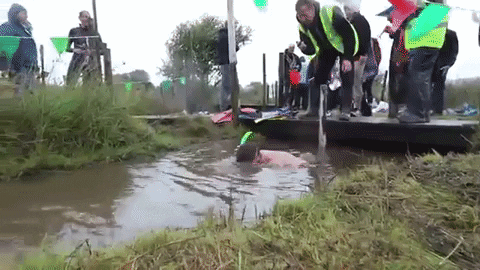 Solely relying on the power of the flipper, there's certainly no room for conventional swimming tactics at the bog snorkelling championships. Competitors must complete two consecutive lengths of a water filled trench cut through a peat bog wearing a snorkel, flippers and a costume of their choice. This strange water sport was first held in 1985 and takes place every August bank holiday in the Waen Rhydd peat bog. 
The Wife-Carrying Race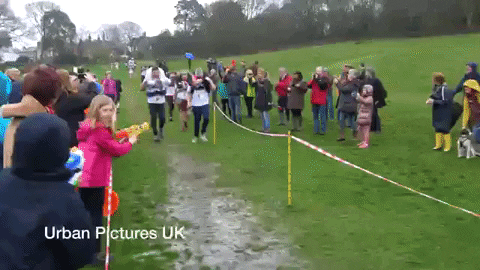 When they said for better and for worse, we sure didn't imagine a group of men giving their wives a piggyback over a tough muddy course of 380m. With plenty of obstacles and steep hills to contend with, it's a near miracle that the race ends without any divorces! May the strongest couple win. 
Loony Dook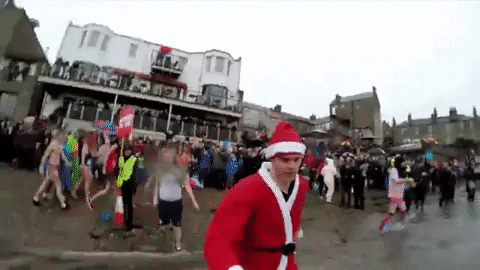 Fancy diving into the new year in style? Then brave the chilly waters in your craziest costume at The Loony Dook parade! If you happen to be around Edinburgh for new years celebrations, it's definitely worth heading to South Queensferry for this charity event. Thousands of participants launch themselves into the sub-zero waters, colourfully displaying their chosen outfit; this one certainly isn't for the faint hearted! 
These 10 traditions are just the beginning of Britain's most bizarre events. If you're a volunteer for one of these quirky days out, then why not download Padoq to stay organised in the midst of chaos? In one convenient app, you can collect donations, delegate tasks, post event photographs, and so much more. Download Padoq today!